Free board game
After throwing a cube the player should move his/her badge (clockwise) according to the number of scores on the cube.
A simpler procedure for moving chips (badges) along the game paths can be organized by arrows (shown below).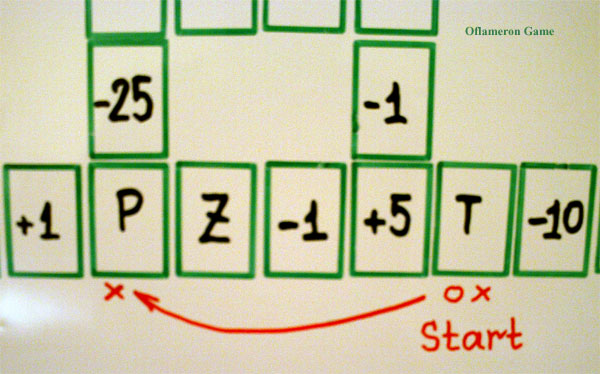 If there are no boxes with values on the playing field [End], the game may be completed after the specified number of moves has been made. E.g. 100 moves.
Then scoring is to take place. The player with a maximum number of scores is a winner. If there are players with equal number of scores additional 10 moves can be taken.
Free board game

Game Oflameron" easily adapted to the study of foreign languages - you just need to replace the values of cells on the letters of the English, Spanish, Russian, German or French alphabet ... Read more >>>>


Main page >>>> Next page >>>> Previous page >>>>