Free board game
A playing field can be complex and have any number of paths. The playing field on the photo has two paths.
To make the game more interesting for children use additional prizes, such as candies, chewing gums, chocolate or toys.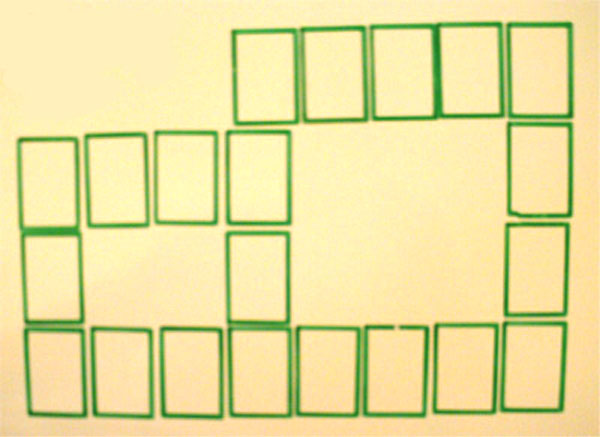 A playing field of the table game "Oflameron" can be drawn on paving asphalt with colored chalks.

Free board game